LupaSearch Partner Program
Become a part of the LupaSearch partner program and help your customers get the maximum value out of their ecommerce store
Become a Partner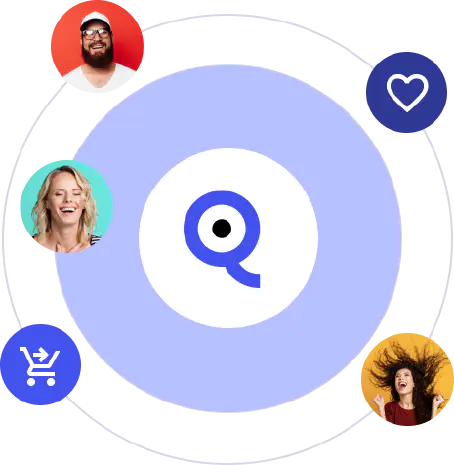 Partner with LupaSearch to deliver converting ecommerce website solutions to your clients.
Partnerships allow us to combine mutual efforts and work together to achieve your clients' business success.
Partnerships allow us to
combine mutual efforts

and

work together

to achieve your clients' business success.
Unlock advanced, hyper-relevant search
LupaSearch offers an AI-based search engine that radically improves search relevance. It perfectly matches search results to users' queries and delivers converting in-store user experience.
Compatible with all the major ecommerce platforms
Regardless of which CMS your customers use, LupaSearch supports WooCommerce, Prestashop, Bigcommerce, Wix, and others. Mobile, tablet and desktop versions are included.
No coding knowledge is required
Your customers do not need a dedicated IT staff to benefit from a converting ecommerce search solution. The LupaSearch team provides first-class support, after-sale consultations, and continuous improvement.
What are the benefits of partnering with LupaSeach?
When partnering with LupaSearch, not only do your customers directly receive top value. You do too. Here is how you can take the maximum value by joining the LupaSearch partner network:
Save human and time resources by choosing a ready-to-use site search solution.
Receive a free demo with your customer's product feed.
Our support team is always ready to give your customers advice by phone.
Optional: On-site search expert training.
+ Our dedicated ecommerce search experts' time and knowledge are always there for your business success.
As our partner, you will receive
FREE
Potential search analysis for your customers
10-20%
of the LupaSearch revenue share.
FREE
co-marketing opportunities with LupaSearch.
We have been using LupaSearch for a year now. We are satisfied with the quality of the service, the quick implementation of changes, and the new opportunities. We are happy to be able to analyze search statistics and other key indicators.
Ready to deliver top-notch ecommerce store quality for your customers?
Join the LupaSearch partner program today and unlock unlimited growth opportunities.
Become a Partner