We are excited to announce that LupaSearch has been nominated as the Best Search Software Tool in the European Search Awards 2023!
Honored and grateful, the entire LupaSearch team sees this recognition as a testament to the innovative technology and first-class service we strive to provide to our clients.
LupaSearch - an AI-driven ecommerce search that converts
As a result-oriented company, LupaSearch delivers a highly relevant, conversion-boosting ecommerce search solution that helps businesses of all sizes improve their search relevance and increase profit.
LupaSearch uses AI and machine learning to provide accurate and relevant search results, personalization, product merchandising, and analytics.
The search engine gets to the core of users' search intents despite typos, mistakes, or long-tail keywords (that is, shoppers' natural way of typing). With LupaSearch, online shoppers can find exactly what they need, and ecommerce stores can boost their sales.
Businesses that introduced this AI-powered search solution noticed an average 3X increase in their CTRs and conversion rates.
That being said, we are thrilled to see our team's efforts and commitment have paid off. Being shortlisted as the best search software tool is the best evidence.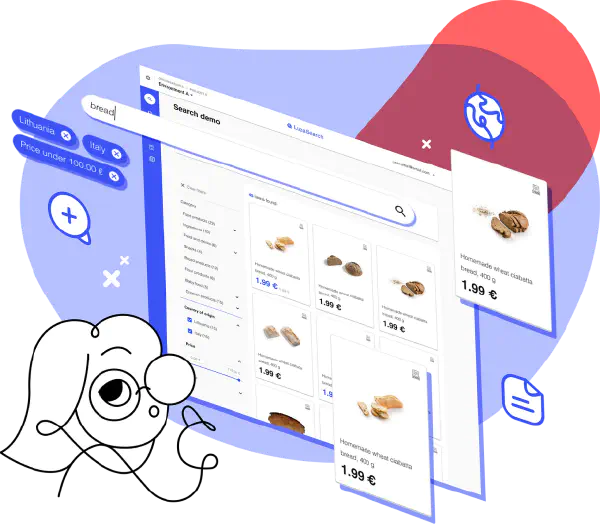 European Search Awards - where the best ones meet
The European Search Awards is an annual event that celebrates the best companies and people in Search, PPC, SEO, and Content Marketing across Europe.
The event brings together hundreds of entries from leading agencies, brands, and individuals at the forefront of the search industry, inspiring innovation, creativity, and connectivity.
We are proud to be among the finalists for the best search software tool category, alongside some of the most innovative and successful companies in the field.
It feels great to have developed a tool that helps businesses to improve their online search performance and to have been recognized for our efforts.
When the hard work pays off - people behind LupaSearch
"All LupaSearch team is excited to have been nominated as the best search software tool. It's an incredible honor. From day one, our team was constantly pushing ourselves to use the latest technologies and innovative ways to improve ecommerce site search performance, and this nomination is a validation of the impact that our work has had. Thank you to the European Search Awards for this amazing nomination, and congratulations to all of the other nominees." - Rasa Siskute-Bagdoniene, CEO at LupaSearch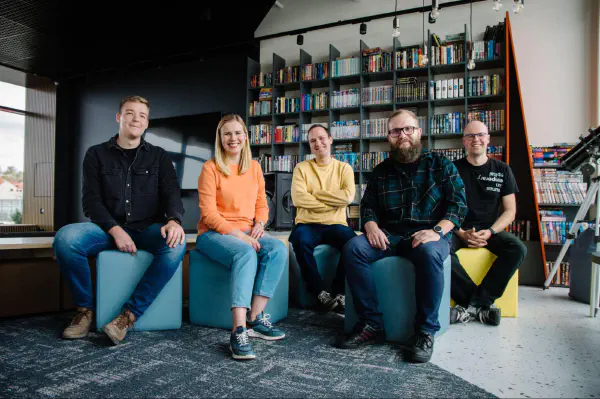 Behind LupaSearch, there is a team of over-achievers, result-oriented, top-class developers passionate about disrupting the ecommerce search world. (In a good way.)
Supportive and valuing their customers, the people behind LupaSearch are always ready to help businesses improve their search. Our clients appreciate the smooth integration process and admit that they never feel left behind.
From the day we start a partnership to monthly performance calls, we are always here for our customers' success. That's why LupaSearch is grateful not only for our ambitious and high-achieving team. We also want to thank our partners and customers for their support and trust in LupaSearch.
Such events and public recognition give us even more passion for our product, the determination to continuously improve it, and the desire to see more businesses grow through the power of effective search.
See you at the awards ceremony?
Taking place on May 25th in Lisbon, Portugal, we are thrilled to meet, chat, and get inspired by the best ones in the industry.
It feels exciting for us to join this lively and dynamic community of search experts, always striving to improve the search for the better.
European Search Awards nomination is a significant milestone for LupaSearch, and we're excited to see where this recognition will take us.
So see you at the awards ceremony in May!
Let's connect on Facebook, LinkedIn, or Twitter.