Upgrade Your Legacy Ecommerce Search
Picture searching "Pizza Margherita" at a grocery store and instantly having all ingredients ready to cart.
Get a Demo
Get in touch
Trusted by leading retailers
What do you get with LupaSearch?
Higher conversion rate
Accurate prediction of your customers' search intent increases user satisfaction and boosts conversions.
Search customization
Customize search results and direct website users to the products you want them to discover first.
Language flexibility
Optimize your search and sell more with synonyms, spell check, and split-second autocomplete.
Features to get the most out of your search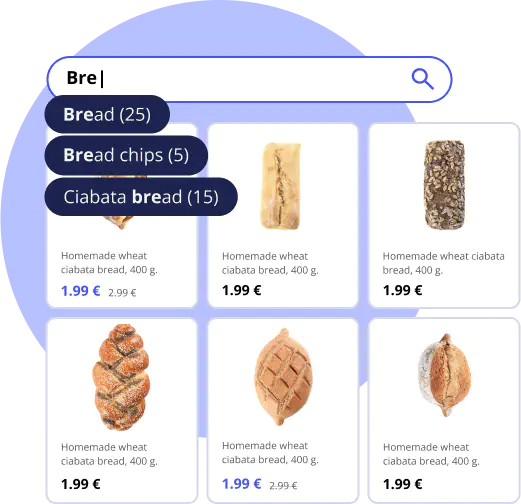 Want to learn more?
Learn about all features and benefits from LupaSearch.
View all features
Integrate LupaSearch effortlessly
Integrate effective search into your ecommerce website without any coding knowledge. We'll come along, so you take the most out LupaSearch right away.
Week 1

Kick-off meeting

Challenges and expectations

Week 1 - 2

Data simulation

Testing demo search collecting client's feedback.

Week 3 - 4

Selecting best method

Selecting integration method. Validation in staging environment.

Week 4 - 5

Go live

Participating in LupaSearch training.

Week 5

Search result optimization

Analytical data monitoring. Bug identification.